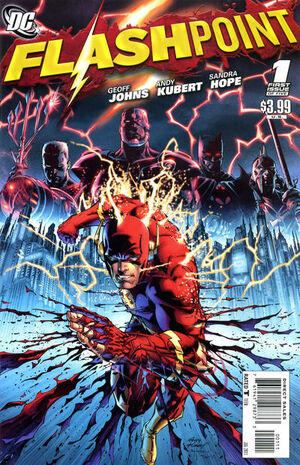 Flashpoint was a five-issue DC Comics mini-series starring Barry Allen. It was the core title in a crossover storyline consisting of sixteen separate three-issue miniseries and a number of one-shots. The storyline premiered in May 2011. In its conclusion, the series radically changed the status quo for DC Universe leading into the publisher's 2011 relaunch, The New 52.
Ad blocker interference detected!
Wikia is a free-to-use site that makes money from advertising. We have a modified experience for viewers using ad blockers

Wikia is not accessible if you've made further modifications. Remove the custom ad blocker rule(s) and the page will load as expected.