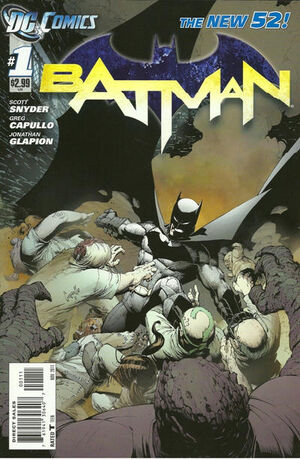 Batman is an ongoing DC Comics series starring Bruce Wayne, the Batman. It is the flagship of the Batman family of titles. It premiered in September, 2011.
Collections
Edit
Batman Vol 1: The Court of Owls
Batman Vol 2: The City of Owls
Batman Vol 3: Death of the Family
Batman Vol 4: Zero Year - Secret City
Ad blocker interference detected!
Wikia is a free-to-use site that makes money from advertising. We have a modified experience for viewers using ad blockers

Wikia is not accessible if you've made further modifications. Remove the custom ad blocker rule(s) and the page will load as expected.