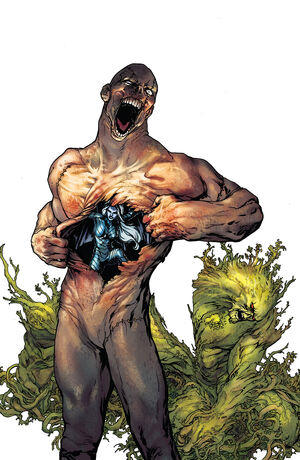 Anton Arcane is the father of Abigail Arcana. He is the avatar of the Rot. He tried to take over the Red and the Green. Anton has a son named William Arcane and Abigail.
During Animal Man and Swamp Thing's one year in The Rot, Anton Arcane and the forces of The Rot were able to take over parts of Earth. Arcane had imprisoned someone beneath Metropolis. When the forces of the Red and the forces of the Green converged outside of Anton Arcane's castle, Anton Arcane unleashed corrupted versions of Maxine Baker and Abigail Arcane. Anton Arcane and the Rot's conquest of Earth was thwarted and undone when Maxine broke the hold of the remaining Hunter's Three on her.
Powers and Abilities
Edit
Ad blocker interference detected!
Wikia is a free-to-use site that makes money from advertising. We have a modified experience for viewers using ad blockers

Wikia is not accessible if you've made further modifications. Remove the custom ad blocker rule(s) and the page will load as expected.